Work-Based Learning Toolkit for Classrooms
The Department of Labor and Regulation (DLR) and Department of Education have partnered to increase student awareness about career opportunities in their communities and help meet South Dakota's demand for a skilled workforce. DLR encourages schools, businesses, parents, and others in the workforce to join the effort to increase student awareness about careers so they can make informed decisions as they enter the workforce.
Career Ready Advisors Connect Schools and Businesses
Our Career Ready Advisors can assist school districts in establishing connections to business for work-based learning experiences. Contact your Career Ready Advisor to learn more Contact your Career Ready Advisor for guidance and to learn more about the Career Ready SD website.
View detailed PDF map for contact information.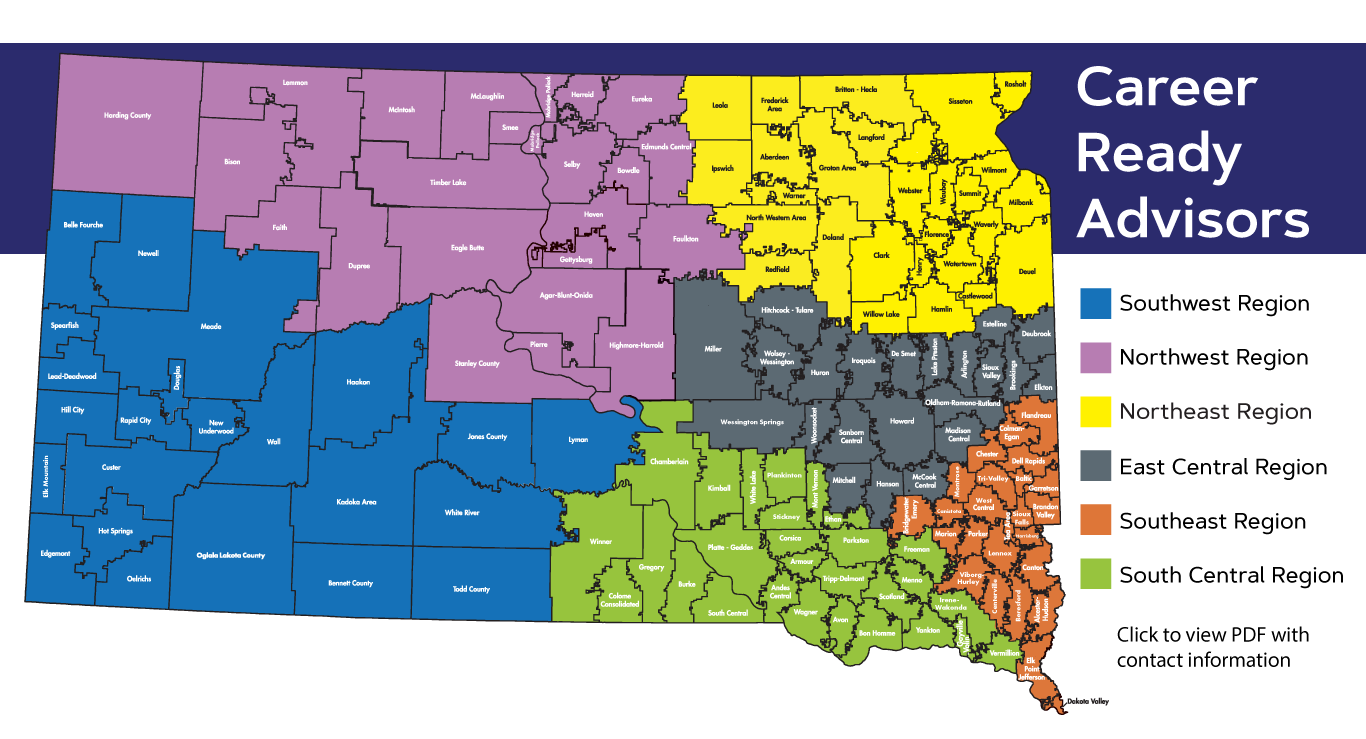 Work-based Learning Toolkit
To assist in this process, we have organized the following resources to assist with incorporating career information in the classroom.
Schools can edit the documents below to adjust verbiage to suit the needs of their district.