National Career Readiness Certificate
Employer Testimonials
Mary Gates, The Right Turn, Inc.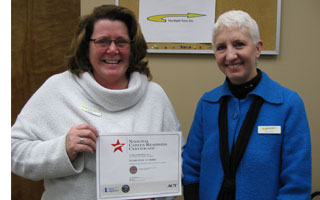 The NCRC helps to screen for qualified job applicants. An NCRC certificate gives me assurance as an employer that a person has the essential skills they need to learn a job and saves me from the mistake of hiring someone who is skills deficient. I also find that it can help guide our professional development plan for new hires.
I highly recommend the NCRC because it saves employers time and money. For job seekers, it can make you stand out because it shows potential employers that you are taking your job search seriously and you have invested in yourself.
I recently hired an instructor who I met for the first time when she came to our facility to take the NCRC test. Her high scores got my attention, and we began talking about employment opportunities in the community. She had not considered employment in our industry but was very open to the idea. A few months later, I hired her, and she has turned out to be very valuable to our business.
Becky Joseph, Tech Ord, a division of AMTEC Corporation

We recently utilized the NCRC to further analyze candidates for key support roles in our manufacturing organization. The results of the NCRC provided us a better understanding of our candidates' skill sets beyond what a resume or interview can fulfill. Based on the information we received, we were able to identify the right candidate for our specific positions, so we are not only setting ourselves up for success but our new hires as well. Plus, a great feature of the NCRC is that it provides feedback to those that take it on how to improve on specific tested areas for future development and growth. All around, the NCRC is a great tool for both employers and candidates because it adds concrete, proven data to the selection process. I would strongly encourage other employers or organizations to take advantage of what the NCRC can bring to the table when it comes to making that final decision on who to hire for your open position(s).

Shellie Baumgart, River Cities Public Transit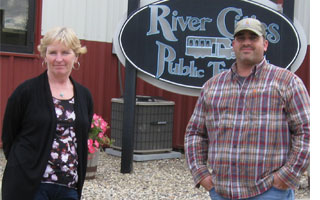 This program is a great way to see what talents potential employees have that would benefit our company. Just knowing the qualifications of the candidate is a bonus for hiring.

The NCRC is free for you to recognize in your hiring process. To learn more about the NCRC and how to find skilled employees, contact your local Department of Labor and Regulation office.