Message from the Secretary
DLR is excited to launch the DLR Employer Connection e-newsletter. We are hoping this newsletter will inform and educate our DLR partners.
Marcia Hultman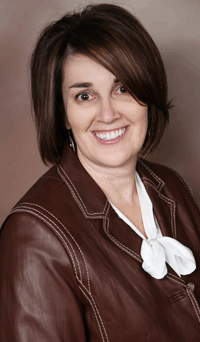 State Minimum Wage Increase
The state minimum wage increased from $8.50/hour to $8.55/hour effective Jan. 1, 2016.
The minimum wage is annually adjusted by any increase in the cost of living, as measured in the Consumer Price Index published by the U.S. Department of Labor. This year's increase was 0.2 percent and is rounded up to the nearest five cents.
The hourly minimum wage for tipped employees is $4.275/hour effective Jan. 1, 2016, half the minimum wage for non-tipped employees. Wages and tips combined must equal at least the minimum wage.
These increases will apply to all South Dakota employers, with some limited exceptions. For more information, visit our minimum wage Web page.

Learn About Wage and Hour Law
DLR is teaming up with South Dakota Retailers Association to bring the South Dakota Wage & Hour Webinar Wednesday, March 23. The webinar will be from 10:00 a.m. - 11:00 a.m. (CDT). James Marsh, Labor and Management Director, will provide information regarding the state minimum wage, as well as an update on state fair labor standards laws and enforcement policies.
Register today or email donna@sdra.org to register.

Labor Law Poster Scams
DLR warns businesses to beware of poster scams from companies selling various federal agency postings.
Such companies often use scare tactics about potential fines and penalties. The solicitations have an official-looking seal to create the impression the advertisement is actually an official communication from a government entity.
The DLR has labor law compliance posters available at no charge from any DLR local office. This poster includes the six federal posting requirements. Various federal agencies such as the U.S. Labor Department, OSHA and EEOC have posting requirements.
There are also two state posting requirements. The Division of Unemployment Insurance requires a posting. State workers' compensation law also requires a posting encouraging workplace safety; there is no required format.