COVID-19 Resources
COVID-19 Resources
CARES Act - COVID 19 Stimulus Bill
President Trump signed the CARES Act into law on March 27, which includes provisions to expand unemployment insurance benefits. DLR is waiting for further guidance from the U.S. Department of Labor. As soon as we are able, information will be posted on how independent contractors, the self-employed, and business owners can apply.
We have published a worksheet with scenarios about state unemployment benefits and Pandemic Unemployment Assistance (PUA).
State of South Dakota
South Dakota Department of Health (SDDOH)
covid.sd.gov. SDDOH continues to monitor the emergence of the novel coronavirus. They are working with the CDC and healthcare partners across the state to prepare for and respond to potential cases.
Department of Labor and Regulation (DLR)
Division of Banking
Pandemic Planning Memo. Pandemic planning memo to South Dakota state chartered banks.
Also see the South Dakota Bankers Association's Coronavirus Updates & Resources page.
Employment Laws (Division of Labor and Management)

Families First Coronavirus Response Act: What does it mean for employers? A summary of how some of the key provisions like the Emergency Family and Medical Leave (FLMA) Expansion Act and the Emergency Paid Sick Leave Act impact employers.
Reemployment Assistance (Unemployment Insurance)
COVID-19: Reemployment Assistance Eligibility Determinations. The Department of Labor and Regulation's proposed scenario interpretations regarding Reemployment Assistance eligibility.
Reemployment Assistance Legislation in Response to Coronavirus Disease 2019. Senate Bill 187, an Act to revise certain provisions regarding reemployment assistance benefits in response to Coronavirus Disease 2019 and to declare an emergency, was signed into law by Governor Kristi Noem on Tuesday, March 31, 2020. The provisions go into effect immediately. See summary, provisions and what it means.
WORKER RESOURCES - REEMPLOYMENT ASSISTANCE
COVID-19 Pandemic Scenarios & Benefits Available.
Unemployment Claims: Tips for Workers
Video: How to File a UI Claim. Video walks through the steps on filing a reemployment assistance (unemployment insurance) claim online at raclaims.sd.gov.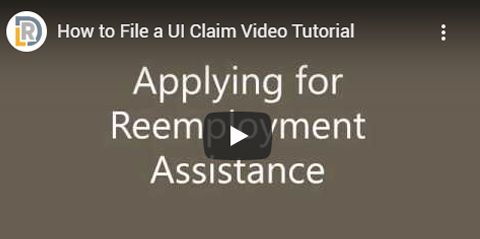 Video Filing a Weekly Request for Payment. Video walks through the steps on filing a weekly request for payment on line.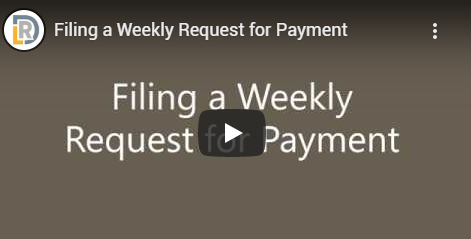 Video: Frequently Asked Questions. Video shows claimants where to find commonly asked questions and find frequently accessed quick links concerning unemployment claims.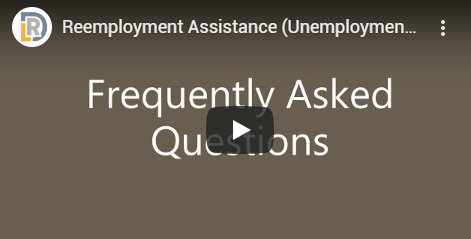 BUSINESS RESOURCES - REEMPLOYMENT ASSISTANCE
COVID-19 and Reemployment Assistance (Unemployment Insurance) Guidance for Businesses.
Unemployment Claims: Tips for Businesses
Webinar: Unemployment Insurance and COVID-19. Secretary Marcia Hultman presents information for employers regarding Unemployment Insurance/Reemployment Assistance and COVID-19.


Workers' Compensation
Workers' Compensation Coverage and COVID-19. Information regarding when COVID-19 may be compensable under Workers' Compensation.
Other
DLR News Page. Find the latest news releases issued by DLR.
Governor's Office of Economic Development (GOED)
Governor's Office for Economic Development COVD-19 web page.
Small Business Guide to CARES Act. This guide provides information about the major programs and initiatives that will soon be available from the Small Business Administration (SBA) to address these needs, as well as some additional tax provisions that are outside the scope of SBA.
U.S. Department of Labor
Coronavirus Resources. The U.S. Department of Labor has resources to help workers and employers prepare for the COVID-19 virus (also known as novel coronavirus).
Occupational Safety and Health Administration (OSHA)
COVID-19 website. This provides infection prevention information specifically for workers and employers. OSHA is actively reviewing and responding to any complaints regarding workplace protection from novel coronavirus, as well as conducting outreach activities.
Guidance on Preparing Workplaces for COVID-19. The guidance, developed in collaboration with the U.S. Department of Health and Human Services, is designed to help companies respond in the event of coronavirus in the workplace.
Wage and Hour Division
COVID-19 or Other Public Health Emergencies website. This provides information on common issues employers and employees face when responding to COVID-19, including effects on wages and hours worked under the Fair Labor Standards Act and job-protected leave under the Family and Medical Leave Act.  Includes fact sheets for employers and employees, Q&As, and model posters to post on the Families First Coronavirus Response Act.
Families First Coronavirus Response Act: Employer Paid Leave Requirements. The Families First Coronavirus Response Act (FFCRA requires certain employers to provide their employees with paid sick leave or expanded family and medical leave for specified reasons related to COVID-19.
Families First Coronavirus Response Act: Q&A. The U.S. Department of Labor has created an expanded question and answer page for employers and employees regarding the Families First Coronavirus Response Act.
Workers' Compensation
Guidance for federal employees and outlines Federal Employees' Compensation Act coverage as it relates to the novel coronavirus.
Other Resources
The Appraisal Foundation
Coronavirus and Appraisers: Your Questions Answered. This web page was created so appraisers can locate all coronavirus information in one single location. The information is about the how the efforts to contain the virus are impacting the appraisal profession.
Centers for Disease Control and Prevention
Coronavirus Disease 2019 Information for Travel. This page includes information about COVID-19 for travelers and travel-related industries.
Interim Guidance for Businesses and Employers to Plan and Respond to Coronavirus 2019. The CDC will update this interim guidance as needed and as additional information becomes available.
Handouts and Posters. Download and print fact sheets to post in your office.
Federal Financial Institutions Examination Council
Interagency Statement on Pandemic Planning. This guidance reminds financial institutions that business continuity plans should address the threat of a pandemic outbreak and its potential impact on the delivery of critical financial services.
Internal Revenue Service
Coronavirus Tax Relief. The IRS has established a special section focused on steps to help taxpayers, businesses and others affected by the coronavirus.
Johns Hopkins Center for Systems Science and Engineering
Interactive map. Shows the coronavirus spread in real-time.
National Association of Insurance Commissioners
Coronavirus Resource Center. This resource page supports the public, business community and insurance professionals understand and manage the risks of the current outbreak of COVID-19.
Society for Human Resource Management
Coronavirus Information and FAQs. This document and the FAQs are intended to provide general information about the novel coronavirus, including how it is transmitted and how you can prevent infection. It does not constitute legal advice on this topic.
South Dakota Bankers Association (SDBA)
Coronavirus Updates & Resources. The SDBA has developed this page of resources regarding coronavirus (COVID-19) to help keep South Dakota banks informed as they plan and prepare for the disease.
U.S. Equal Employment Opportunity Commission
Pandemic Preparedness in the Workplace and the Americans with Disabilities Act. This technical assistance document provides information about Titles I and V of the Americans with Disabilities Act (ADA) and pandemic planning in the workplace.
White House Task Force on Coronavirus
Actions for All Americans. This four-page slide deck provides, in part, key tips for keeping workplaces safe when dealing with COVID-19.
A Framework for Mitigation: Implementation of Mitigation Strategies for Communities with Local COVID-19 Transmission. The document provides a series of mitigation strategies that state and local health departments may consider employing upon local transmission of COVID-19.  
World Health Organization
COVID-19 advice for the public: Myth busters.
Getting your workplace ready. This document provides tips to take action to contain the COVID-19 outbreak for businesses and employers.