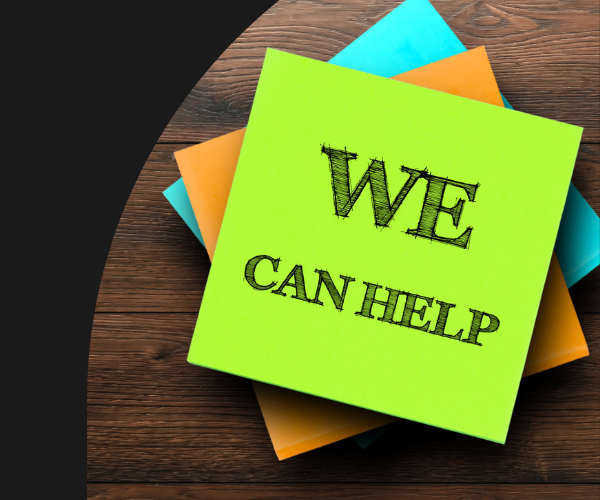 DLR Can Help with Your Employee Search
Employers, we hear you! One of your concerns is finding qualified workers. DLR can help by getting employees into the workforce. We can help you post jobs, find qualified employees, and fill your positions.
SDWORKS, our online jobs database, can connect you with potential candidates and help you research wages and other labor market information. With thousands of active job seekers, SDWORKS intuitively matches jobs and candidates. While SDWORKS supports self-service, DLR employment specialists are ready statewide to assist you.
Our network of job service offices provides employer recruitment and hiring services, including job order writing, job fairs, and office space to conduct interviews, information sessions or other hiring events.
DLR also offers a wide range of workforce training programs. DLR can identify and develop trainings based on the business need. These programs may reduce training costs, improve retention rates and an increase the skills of your workforce.
Beyond recruitment, hiring and training services, DLR can also provide information on the labor market in your area and employment laws in South Dakota.
Discover more about our Workforce Services for Businesses.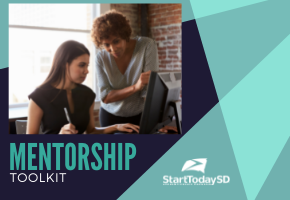 Start Today SD Offers Mentorship Toolkit
Mentoring is an important part of career development, ensuring new generations enter the workforce feeling prepared and confident. Mentorships are just as important for mentors, helping us learn new skills and points of view.
Start Today SD has created four mentorship modules to help you develop and foster successful mentorships. You'll find interactive lessons for mentors, mentees, businesses looking to establish a mentoring program and in-person facilitators who will lead this training for groups.
Each module begins with a short video, then leads you through valuable content, quiz questions and exercises to help you build deeper mentoring relationships. Each lesson takes approximately 30-40 minutes to complete, and at the end you'll receive a certificate for completing each course.

Browse lessons, and when you're ready, get started on cultivating a strong mentoring culture.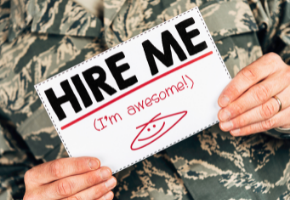 Military Skills Transfer to Workforce Success
DLR is honored to provide services for veterans and those who hire them. Whether you are a veteran or are looking to hire a veteran, the South Dakota Department of Labor and Regulation (DLR) has services available at no cost.
Many employers hire those who have served in the military because they're hard-working, motivated, team-oriented, and ethical employees with transferable skills. They bring experience, adaptability and focus to name just a few of their skills that translate well to the workforce.
DLR can cross-match military skills to skills in civilian occupations to find candidates with the skills you need. We also have resources to enhance the skill set of eligible veterans to meet employers' needs.
Contact your job service office to learn more about how we can help employers who want to hire those who have served in the military.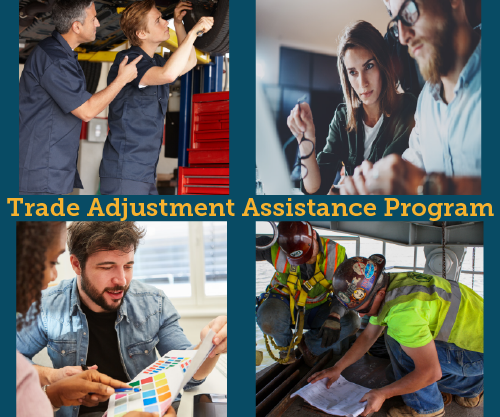 Trade Adjustment Assistance Program Helps Eligible Employers and Workers Affected by Layoffs and Closures
Trade Adjustment Assistance (TAA) is a federal program that assists U.S. workers who have lost their jobs or whose hours of work and wages are reduced resulting from a direct or indirect relation to foreign trade.
The TAA program offers many benefits and reemployment services to help affected workers prepare to return to the workforce. The goal of TAA is to get trade-affected workers back into the workforce as soon as possible. Workers may be eligible for training, job search and relocation allowances, income support and other reemployment services through the program to help them become re-employed more quickly.
If a business is experiencing a layoff or closure, it is important they connect with a DLR Job Service office. An employment specialist will gather information to submit a TAA petition to the U.S. Department of Labor who will further research the reason for the layoff or closure to determine eligibility for the TAA program. If a petition is approved, DLR will connect with the business to schedule events to share services and resources with impacted employees. A certified petition helps a business retain their workforce through release or closure by denying benefits to employees who quit or are terminated.
Businesses or workers that have questions or suspect a recent or upcoming closures/layoffs could be foreign trade-related, can contact a TAA Employment Specialist at their job service office.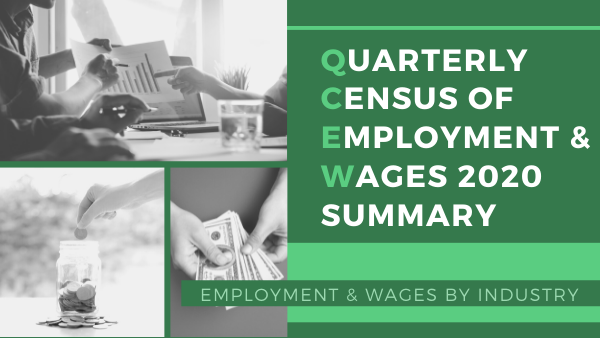 2020 Employment and Wage Data Report for South Dakota Released
The 2020 Annual Summary of Quarterly Census of Employment and Wages (QCEW) data is available. Based largely on the quarterly Reemployment Assistance tax reports submitted to DLR by South Dakota employers, the QCEW program is the most comprehensive and detailed source of employment and wage data on the state's industries. This annual report focuses on changes from the prior year. The 2020 report is especially valuable for the insights it provides on how the COVID-19 pandemic affected South Dakota's industries.
Included in this annual report:
The annual average 2020 data is also now available in the virtual labor market data system. You can find a link directly to the data from our QCEW menu page, which also includes a link to step-by-step instructions. Please contact the Labor Market Information Center (LMIC) at 605.626.2314 with any questions or for assistance.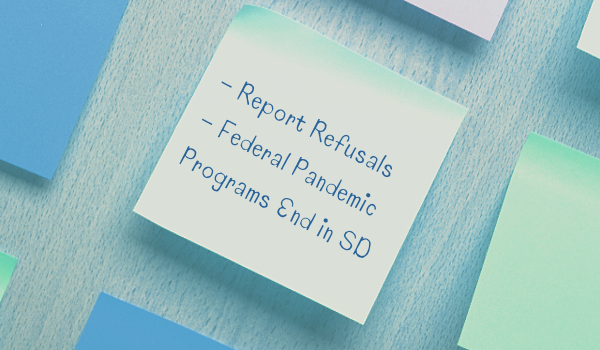 Reemployment Assistance Reminders
Report Interview, Job Offer, Return to Work Refusals and No Shows: Please report individuals who refuse to interview, to accept suitable job offers, do not show up for work, etc., to the Reemployment Assistance (RA) Division. If the individual has been receiving RA benefits, an investigation may result in the loss of those benefits.
Workers who have been placed on a temporary layoff related to COVID-19 but refuse to return to work when recalled by their employer will lose RA benefits, except for certain circumstances. We ask employers to also report these individuals.
For examples and to report individuals, please refer to our Refusal to Work page.
South Dakota Ended Federal Pandemic Unemployment Benefits in June:
South Dakota ended its participation in federal pandemic-related unemployment assistance programs the with the claim week ending Saturday, June 26, 2021. South Dakota had been participating in three federal programs:
Pandemic Emergency Unemployment Compensation (PEUC)
Pandemic Unemployment Assistance (PUA)
Federal Pandemic Unemployment Compensation Fund (FPUC).
DLR will continue to pay regular State claims.
South Dakota Department of Labor and Regulation
Employer Connection E-Newsletter
You have received this email because you have an account with the South Dakota Department of Labor and Regulation or have subscribed to the DLR Employer Newsletter ListServ