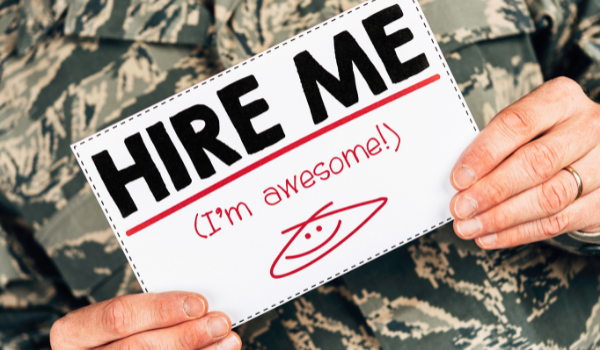 Military Skills Transfer to Workforce Success
DLR is honored to provide services for veterans and those who hire them. Whether you are a veteran or are looking to hire a veteran, the South Dakota Department of Labor and Regulation (DLR) has services available at no cost.
Many employers hire those who have served in the military because they're hard-working, motivated, team-oriented, and ethical employees with transferable skills. They bring experience, adaptability and focus to name just a few of their skills that translate well to the workforce.
DLR can cross-match military skills to skills in civilian occupations to find candidates with the skills you need. We also have resources to enhance the skill set of eligible veterans to meet employers' needs.
Contact your job service office to learn more about how we can help employers who want to hire those who have served in the military.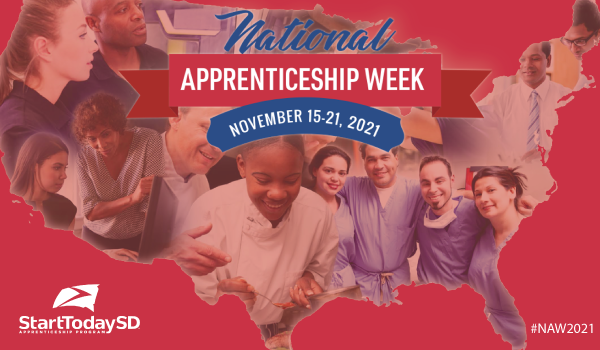 National Apprenticeship Week Emphasizes Value of Registered Apprenticeships
National Apprenticeship Week (NAW) brings together business, labor, education, and other partners to celebrate and showcase the benefits apprenticeship programs offer in closing the skills gap in the workforce.

During NAW (Nov. 15-21), the Department of Labor and Regulation DLR) will host two virtual panels. The Pathway Partnership Panel will cover how educators and administrators can present apprenticeships as an option to their students and how to get involved. During the Apprenticeship Sponsor Panel, registered apprenticeship sponsors will provide information to the public on their experiences with and advice about apprenticeships. Please check the Start Today SD website for details on the panels, including times and how to view.
We will also be highlighting South Dakota employers' apprenticeship programs by sharing brief videos from their apprentices or stories about their apprenticeship programs at StartTodaySD.com and social media.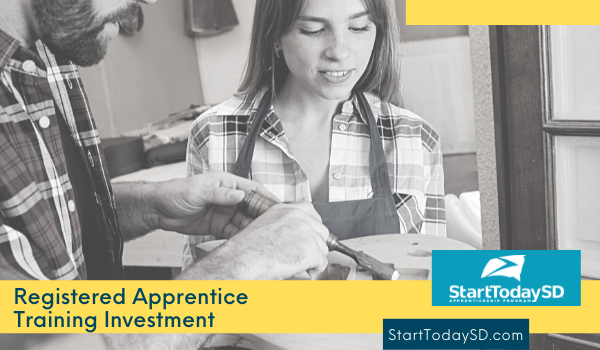 Registered Apprenticeship Training Investment Offers Funding for Sponsors with New Apprentices
While DLR has previously focused on Registered Apprenticeship program development, this year the department has also turned its attention to assisting businesses by investing in their existing Registered Apprenticeship programs through the Registered Apprenticeship Training Investment program.
After a new apprentice has completed the first 90 days of the apprenticeship program, a business may be eligible to receive up to $1,000.
Funding for this investment was made available through U.S. Department of Labor State Expansion grants. DLR is currently taking applications and funding will be distributed on a first-come, first-serve basis from Jan. 1, 2021, to June 30, 2022, or until funds are expended.
For more information on the Registered Apprenticeship and developing new apprenticeships, visit StartTodaySD.com.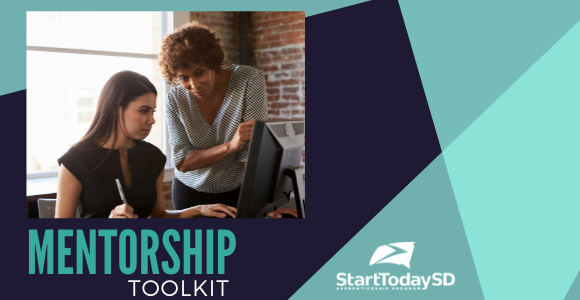 Start Today SD Offers Mentorship Toolkit
Mentoring is an important part of career development, ensuring new generations enter the workforce feeling prepared and confident. Mentorships are just as important for mentors, helping us learn new skills and points of view.
Start Today SD has created four mentorship modules to help you develop and foster successful mentorships. You'll find interactive lessons for mentors, mentees, businesses looking to establish a mentoring program and in-person facilitators who will lead this training for groups.
Each module begins with a short video, then leads you through valuable content, quiz questions and exercises to help you build deeper mentoring relationships. Each lesson takes approximately 30-40 minutes to complete, and at the end you'll receive a certificate for completing each course.
Browse lessons, and when you're ready, get started on cultivating a strong mentoring culture.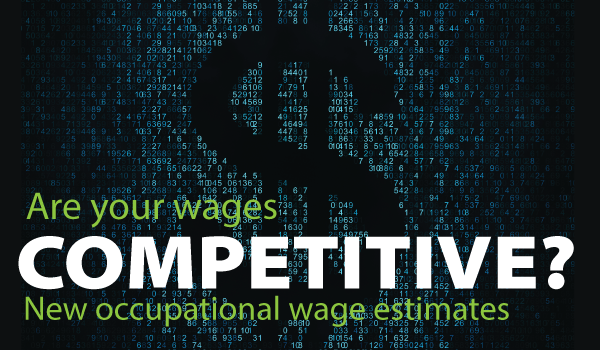 Latest Occupational Wage Estimates Released: How Competitive Are Your Wages?
Are your wages competitive when it comes to attracting and retaining good employees? Compare your rates to new occupational wage estimates (updated through second quarter 2021), recently released by the Labor Market Information Center (LMIC).
You can download the data in Adobe PDF or Microsoft Excel format for South Dakota, the East Area, the West Area, and the Rapid City, Sioux City and Sioux Falls Metropolitan Statistical Areas (MSAs).
Learn more about how the wage data was updated in the October issue of the e-Labor Bulletin.
South Dakota Department of Labor and Regulation
Employer Connection E-Newsletter
You have received this email because you have an account with the South Dakota Department of Labor and Regulation or have subscribed to the DLR Employer Newsletter ListServ